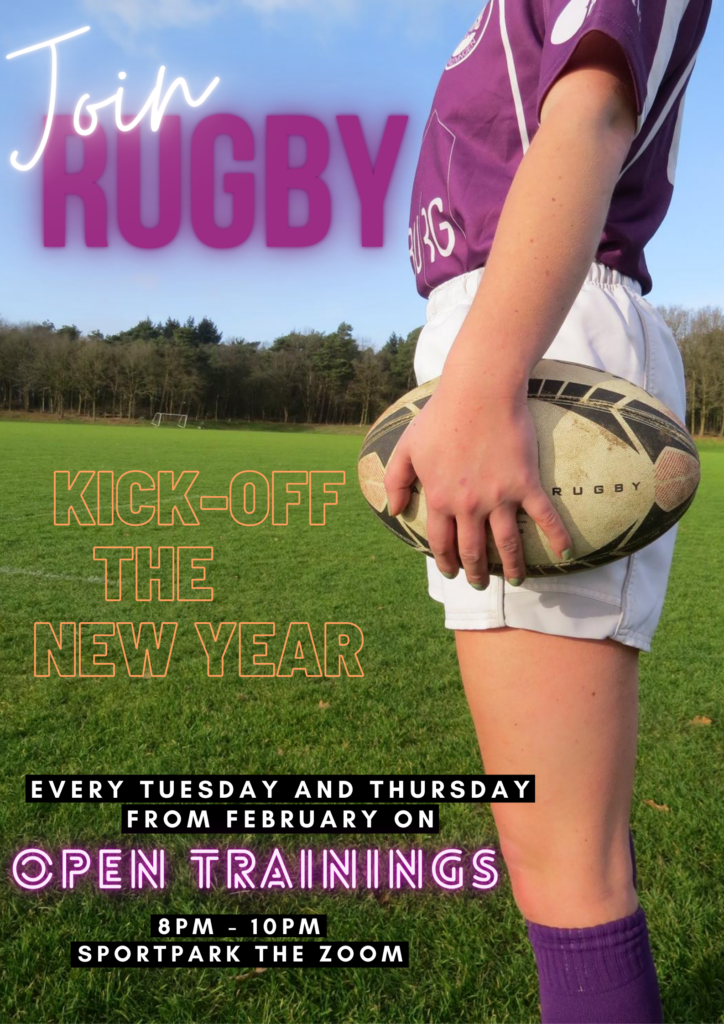 Interested in a new and exiting game? One that combines skill, force, teamwork and many other aspects into one sport? Here is your answer: Rugby!
If you want to try out rugby, you are welcome to join our regular trainings. You immediately get to know the group, see if you like the atmosphere in the team, and your potential future teammates will try to explain the rules as best as they can during these normal trainings.
Do you want a new hobby for the new year? Do you want to try a teamsport? Do you want to test your limits and explore the most fun sport there is? Join our beautiful purple-white Rugby team for some trainings!
We train on Tuesdays and Thursdays from 20.00 till 22.00 at the Sportpark de Zoom (Zoomweg 6, Wageningen). Needed are shoes with studs, clothes that are allowed to become muddy, and a mouthguard (this last item can be bought at our clubhouse as well).
Interested to join? More questions? Email the introcie at intro@rcwageningen.nl.