Vandaag kregen de Cubs als eerste team van Rugby Club Wageningen hun nieuwe teamkit uitgereikt. Het ontwerp is gemaakt door Jeroen van Dommelen. Trots hebben de Cubs hun nieuwe shirts aangetrokken – ze zitten wel lekker hoor! – en vervolgens hebben ze de club eer aan gedaan door meteen te winnen van URC-2 met 60-5. 
Helaas hebben we nog geen shirtsponsor gevonden voor de Cubs. Dat is zonde, want de Cubs hebben dit jaar een volledig Wageningens team. Dus we hopen dat iemand zich nog meldt om zijn naam te verbinden aan dit prachtige team.
In de komende weken worden alle jeugd- en seniorenteams in het nieuw gestoken. We kunnen niet wachten tot alle teams in zulke mooie shirts mogen rugbyen!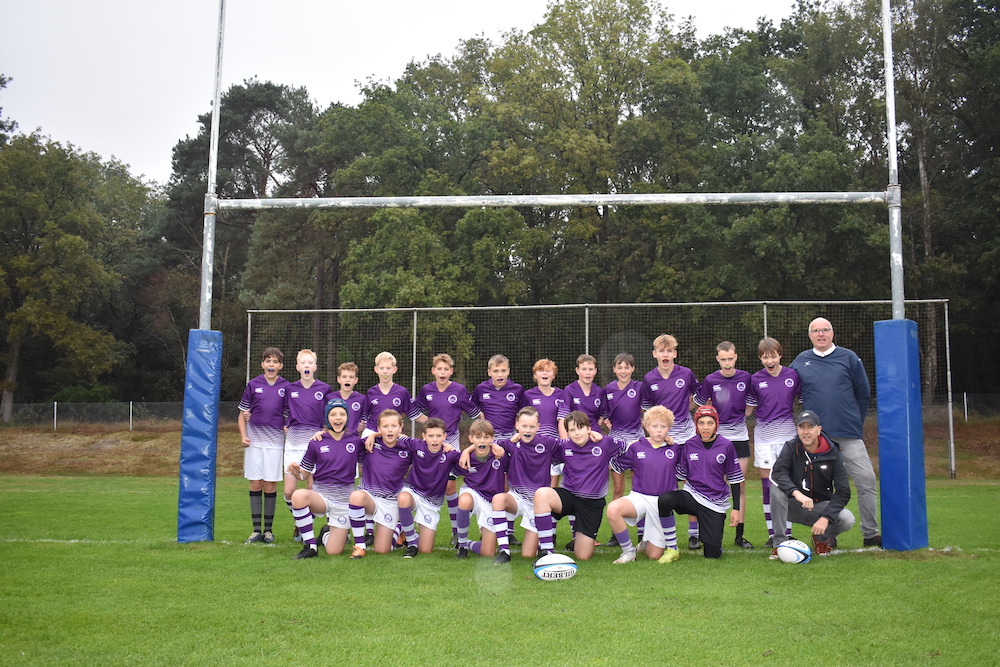 Today the Cubs were the first team of Rugby Club Wageningen to receive their new team kit. The design was made by Jeroen van Dommelen. The Cubs have proudly put on their new shirts – they fit nicely! – and then honored the club by winning against URC-2 60-5 straight away.
Unfortunately, we haven't found a shirt sponsor for the Cubs yet. That's a shame, because the Cubs have a full Wageningen team this year. So we hope someone will come forward to link their name to this wonderful team.
In the coming weeks, all youth and senior teams will be redesigned. We can't wait for all teams to play rugby in such beautiful shirts!