Na een zware wedstrijd tegen LSRG een week geleden, was het tijd om het op te nemen tegen de dames CL Dukes/Octopus op een ijskoude Super Sunday, 22 januari. We speelden heel goed, maar we konden hun snelle spelers niet weerstaan. Desalniettemin scoorden we enkele pogingen wat resulteerde in een score van 22-50! Hoewel we in 2023 nog niet hebben kunnen winnen, zijn we erg blij (en trots!) om in de promotiepoule te spelen. Elke wedstrijd worden we individueel sterker en zeker ook als team.
Onze volgende wedstrijd is op 5 februari tegen URC, we hebben er zin in!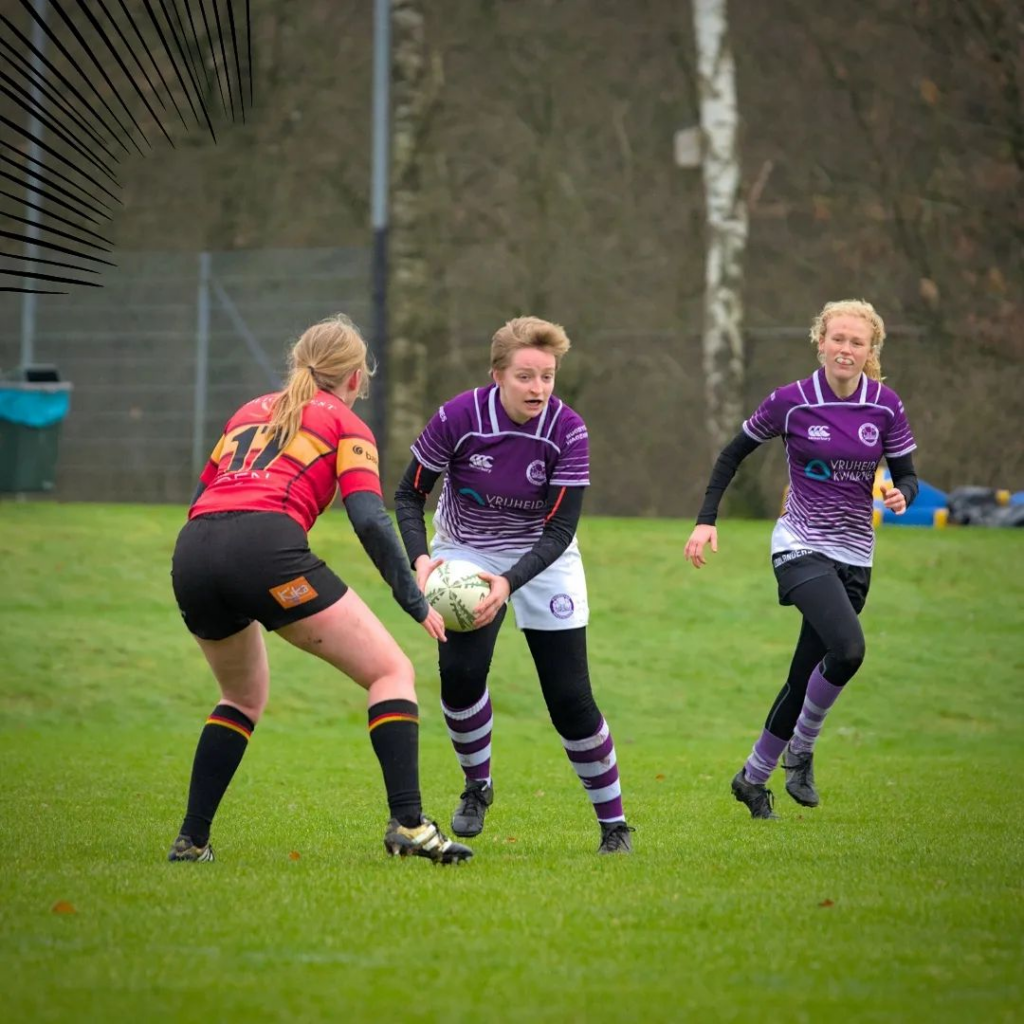 After a tough game against LSRG a week ago, it was time to go against the CL Dukes/Octopus ladies on a very cold super Sunday January 22. We played very well, but we could not withstand their fast players. Nevertheless, we scored some tries resulting in a score of 22-50! While we have not been able to win yet in 2023, we are very pleased (and proud!) to play in the promotion poule. Every game, we grow stronger individually and for sure too as a team.
Our next game will be against URC on the 5th of february, we are looking forward to it!