Zaterdag 26 augustus trapten we het seizoen af met alle jeugd. Sommigen hadden er al een week school er op zitten, anderen waren nog iets meer in de vakantiestemming. Er werd begonnen met trainingen op het E-veld. Wat mooi om zoveel paarse shirts daar samen bezig te zien! Daarna was het tijd voor het social gedeelte. Iedereen had z'n best gedaan om wat lekkers mee te brengen en dat leverde een groot en smaakvol lunchbuffet op. Iedereen heeft er van gesmikkeld en gesmuld. Er leek nog even een regenbui wat water in het eten te gaan gooien, maar dat bleek mee te vallen. Het was een geslaagde start van het seizoen, dank aan alle ouders die ad hoc insprongen om te helpen!
Er was die zaterdag ook een 2e hands kleding verkoop, die herhalen we binnenkort nog een keer op een trainingsavond. Dus mocht je speler onverhoopt ergens uitgegroeid zijn, doneer het aan de club en/of schaf weer iets aan, zo spekken we de jeugdpot waarmee we extra activiteiten voor de jeugd kunnen organiseren.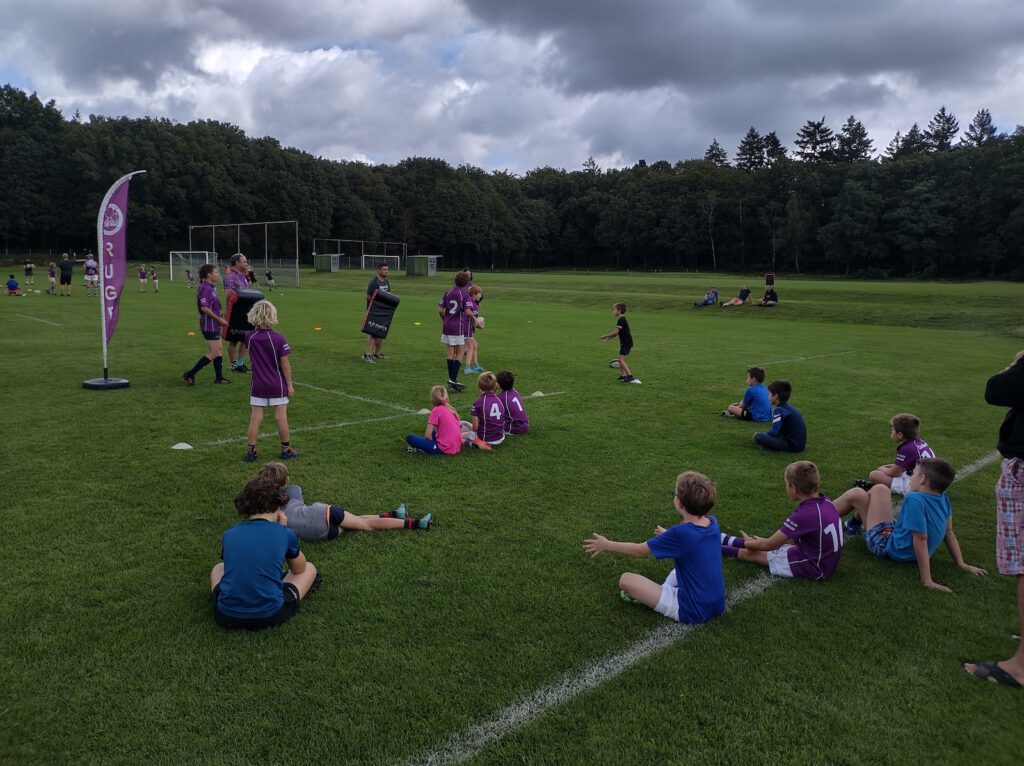 Saturday 26 August we kicked off the season with all youth players. Some had already completed a week of school, others were still a little more in the holiday mood. Training started on the E-field. How nice to see so many purple shirts together! Then it was time for the social part. Everyone had done their best to bring something delicious, which resulted in a large and tasteful lunch buffet. Everyone munched and feasted on it. A rain shower threatened to throw some water into the food, but it turned out to be not too bad. It was a successful start to the season, thanks to all the parents who jumped in to help!
There was also a 2nd hand clothing sale that Saturday, which we will repeat again soon on a training evening. So if your player has unexpectedly grown somewhere, donate it to the club and/or buy something again, so we can fill the youth pot with which we can organize extra activities for youth.