Rugby Club Wageningen is blij om aan te kondigen dat er vanaf medio december een volwaardig (door NRB goedgekeurd) rugbyveld aangelegd wordt op sportpark Hoekelumse Eng in Ede.
De afgelopen twee jaar zijn er steeds meer kinderen uit Ede en omstreken die rugby ontdekt hebben. Het verkrijgen van een eigen veld en hierdoor zichtbaarder zijn als sport gaat ons helpen om verder te groeien en nog meer mensen rugby te laten ontdekken. Ede, dat sterk is gegroeid de laatste jaren, heeft een grote potentieel aan rugbyers in de Vallei regio. De gemeente is op haar beurt blij met de komst van Rugby Club Wageningen, omdat het bijdraagt aan het verbreden van het sportaanbod voor haar inwoners.
We zijn blij met de samenwerking met de gemeente Ede en de andere sportverenigingen op het park om deze aanleg mogelijk te maken en tevens mede gebruik te maken van bestaande clubhuizen en kleedkamers. In maart 2024 volgt een officiële opening met allerlei activiteiten; daarover begin volgend jaar meer informatie.
Deze mooie stap neemt niet weg dat we nog steeds een uitdaging hebben met betrekking tot speelruimte: in Wageningen hebben we nog geen eigen veld, en het veld in Ede is niet verlicht en daardoor alleen bij daglicht te gebruiken. De strijd voor een hoofdveld voor rugby in Wageningen met verlichtingsmogelijkheden loopt door, hierover komt in december nadere informatie.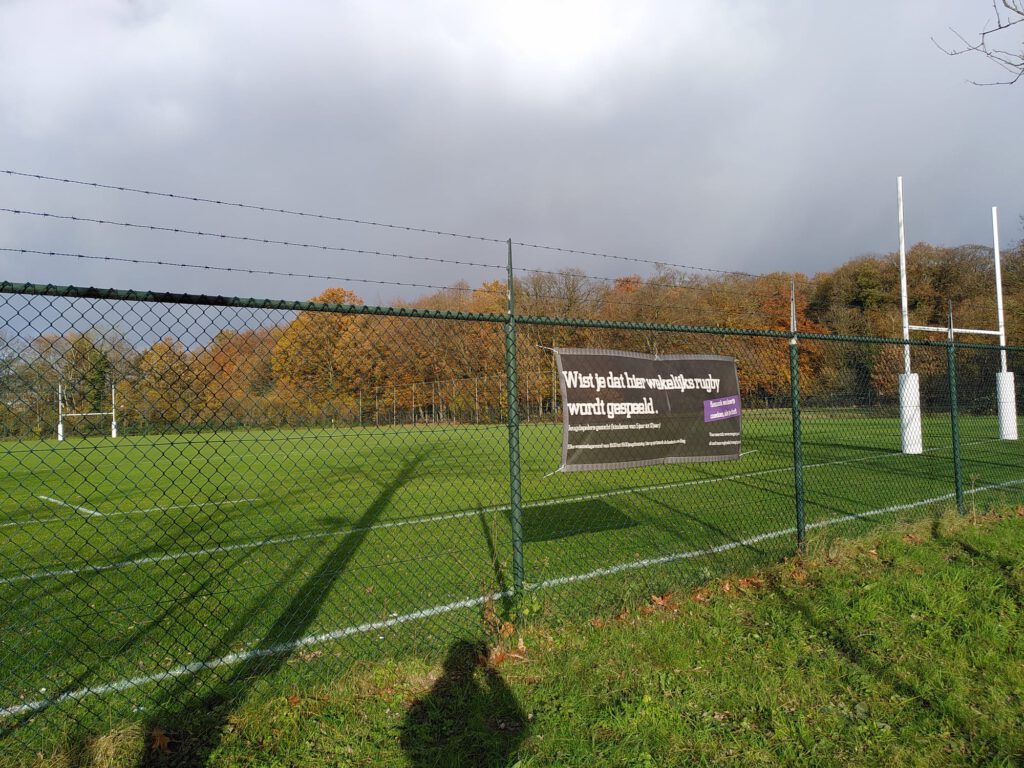 Rugby Club Wageningen is pleased to announce that a full-fledged rugby field (approved by NRB) will be constructed at the Hoekelumse Eng sports park in Ede from mid-December.
Over the past two years, more and more children from Ede and the surrounding area have discovered rugby. Obtaining our own field and therefore being more visible as a sport will help us to grow further and introduce even more people to rugby. Ede, which has grown strongly in recent years, has a great potential of rugby players in the Valley region. The municipality, in turn, is pleased with the arrival of Rugby Club Wageningen, because it contributes to broadening the sports offering for its residents.
We are pleased with the collaboration with the municipality of Ede and the other sports clubs at the park to make this construction possible and also make use of existing clubhouses and changing rooms. An official opening will follow in March 2024 with all kinds of activities; more information about this early next year.
This great step does not alter the fact that we still have a challenge with regard to playing space: in Wageningen we do not yet have our own field, and the field in Ede is not illuminated and can therefore only be used in daylight. The battle for a main field for rugby in Wageningen with lighting options continues, and further information will be provided in December.